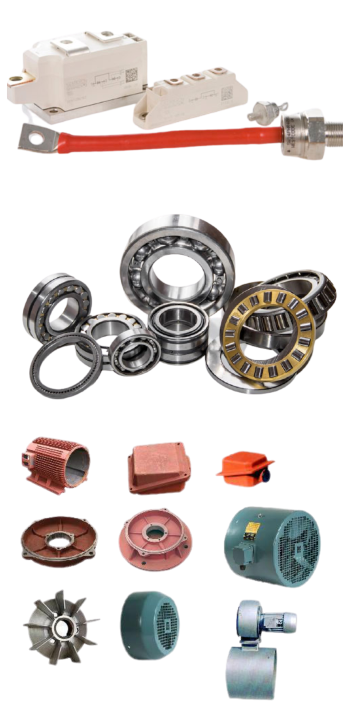 Insula Works has a large stock of spare parts associated with electric motors, like fans, flanges, brushes, as well as spare parts related to generators, panel parts, power switch breakers, capacitors, diodes, varistors, bearings and other mechanical, electrical and electronic parts. These parts may be new or used.
When it concerns a used part,on demand we can make it as new.
If you want to learn more about our products, please don't hesitate to contact our sales team.
*The photos of the products are informative and may differ from the actual appearance of the products. However, this does not alter their technical characteristics and quality.